Elevation Pictures announces major titles at this year's Toronto International Film Festival
"Elevation Pictures is thrilled to announce that ALICE, DARLING, BLACK ICE, BROKER, MOONAGE DAYDREAM, THE SON, TRIANGLE OF SADNESS, and THE WHALE "
ALICE, DARLING


Director: Mary Nighy
Starring Anna Kendrick, Wunmi Mosaku, and Kaniehtiio Horn
Produced by: Elevation Pictures

The film follows Alice, a young woman trapped in an abusive relationship who becomes the unwitting participant in an intervention staged by her two closest friends.

BLACK ICE


Director: Hubert Davis

At its core, Canada has been defined by the sport of hockey- our national pride, and our greatest love, but also a vivid illustration of our most severe shortcomings, and deepest inequality. BLACK ICE explores the intersection of sport and society and attempts to uncover and break down the systemic issues that lie at the core of the game. Told through the eyes of past, present, and future generations of Black hockey players, we explore the origins of their dreams on the ice, and their attempts to love a game that has not always loved them back.

BROKER


Director: Hirokazu Koreeda
Starring Song Kang-Ho, Dong-won Gang, Ji-eun Lee, Doona Bae, Joo-young Lee

From acclaimed Japanese filmmaker, Hirokazu Koreeda comes a story about a group of people, brought together by a baby box, who are set off on a journey that will lead to destinations they never expected.

MOONAGE DAYDREAM


Director: Brett Morgan

A cinematic odyssey exploring David Bowie's creative and musical journey.
THE SON


Director: Florian Zeller
Starring Hugh Jackman, Laura Dern, Vanessa Kirby, and Anthony Hopkins
Following his Academy Award-winning film "The Father", Florian Zeller's "The Son" follows Peter as his busy life with new partner Emma and their baby is thrown into disarray when his ex-wife Kate turns up with their teenage son, Nicholas.

TRIANGLE OF SADNESS


Director: Ruben Östlund
Starring Woody Harrelson, Harris Dickinson, Charlbi Dean, Iris Berben, Henrick Dorsin, and Vicki Berlin

Winning the Palme d'Or at this year's Cannes Film Festival, the film follows models Carl and Yaya who are navigating the world of fashion while exploring the boundaries of their relationship. The couple are invited for a luxury cruise with a rogues' gallery of super-rich passengers and an alcoholic captain. At first, all appears Instagrammable. But a storm is brewing, and heavy seasickness hits the passengers during the seven-course captain's dinner. The cruise ends catastrophically. Carl and Yaya find themselves marooned on a desert island with a group of billionaires and one of the ship's cleaners. Hierarchy is suddenly flipped upside down, as the housekeeper is the only one who knows how to fish.
THE WHALE


Director: Darren Aronofsky
Starring Brendan Fraser, Sadie Sink, Hong Chau, and Samantha Morton

A reclusive English teacher suffering from severe obesity attempts to reconnect with his estranged teenage daughter for one last change of redemption.

Previously Announced
BROTHER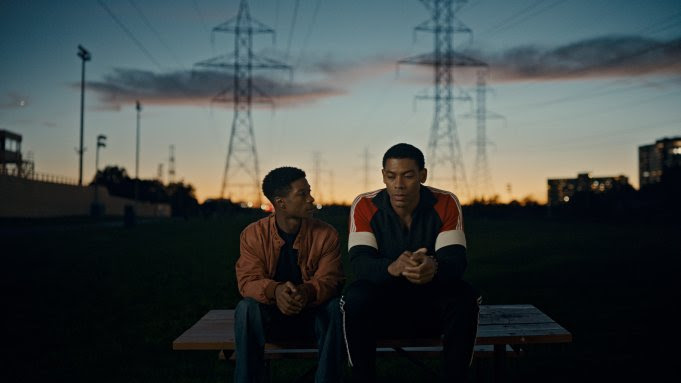 Director: Clement Virgo
Starring Lamar Johnson, Aaron Pierre, Kiana Madeira, Lovell Adams-Gray, and Marsha Stephanie Blake

Adapted for the screen from David Chariandy's prize-winning novel of the same name, Brother is the story of Francis and Michael, sons of Caribbean immigrants maturing into young men amidst Toronto's pulsing 1990's hip-hop scene. A mystery unfolds when escalating tensions set off a series of events that changes the course of the brothers' lives forever.